The Beat Oracle "Slowly" series presents sound collages of hushed, sometimes drowsy sounds. For this reason, the duration of these shows are uninterrupted by voice. For a satisfactory listening experience we recommend finding a comfortable pair of headphones or a nice nice hifi, and a quiet place.

Slowly 2020: Drifting Beyond



Slowly 2017:
Illuminating the End



Slowly 2016:
Collisions in ESO 510-13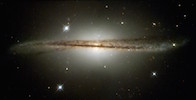 Slowly 2015:
Luminous Dust



Slowly 2014:
26,000 Light-Years Away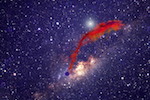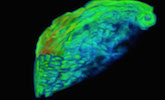 Slowly 2013:
Waltzing through the Cosmos



Slowly 2012:
A Distant View of Gliese

Slowly 2011:
At the Center of NGC 6302


Slowly 2010:
Circling SGR A*



Slowly 2009:
Requiem for NGC1999.



Slowly 2008:
Seven-thousand, two-hundred and six seconds towards the M100.